At Earcandy we make our jewelry with 925 Sterling Silver (18Kt yellow gold and rose gold bath) and with 9Kt and 14Kt gold; Precious metals of great value that have a characteristic that at Earcandy we want to promote: jewelry recycling.
As a company, one of the values that characterizes us is environmental awareness and for this reason, we work to reduce the impact on the environment by reusing and recycling jewelry. In our industry, metals have a high value and their extraction, although already with very advanced techniques, is still polluting. We want to be part of the change and make up for the slowdown in mining production of metals by recycling the silver and gold from our parts.
We want your Earcandy jewelry to have a second life and to be reincarnated into a shiny new piece.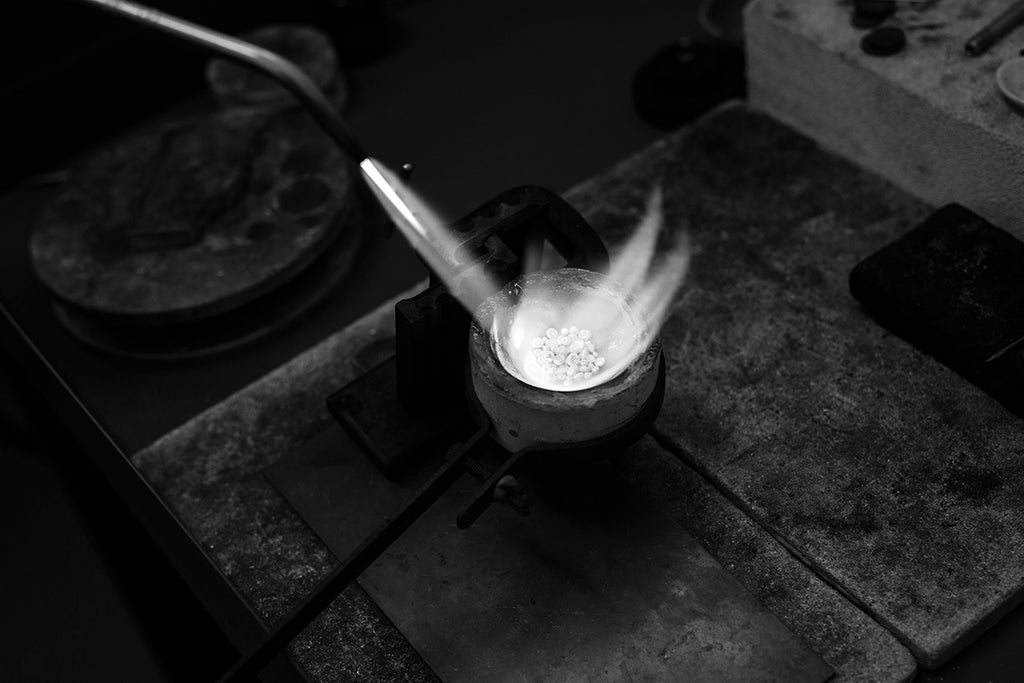 Process to recycle
1
Accumulate five pieces Earcandy> if you want us to collect the pieces ourselves (peninsular territory).
Less than five pieces> taking charge of the shipment of these (shipment by the customer).
Once we receive the email, we will contact you so that you can send us photos of the pieces and we will verify the veracity of these. In some cases, we may request the delivery note that you received by email when making the purchase.
After verification, we will proceed to collect the pieces and you will be given a code with a 40% discount to exchange for the next purchase, regardless of the number of jewels purchased.
The jewelry we collect will be taken to a national factory to be recycled and give way to the birth of new pieces with 100% recycled material.
With this initiative we hope to achieve that, in a while, all our pieces are made with recycled material and thus be part of the change to maintain our planet.
It is part of "EARCANDY RECYCLING FASHION".